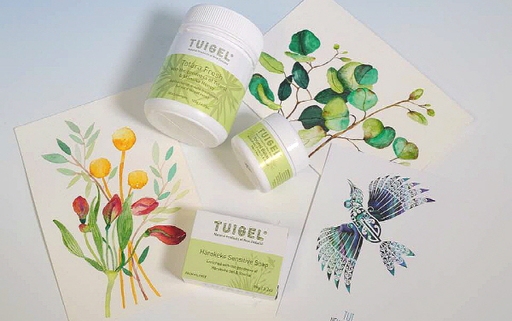 Tuigel Company profile

투이젤 회사 설명
Honest Soap – One bar that can do absolutely everything

진실된 솝 – 모든 것을 한곳에 담은 클렌징바
Our soap is kept at its natural pH & neutralize acidic secretion

& leave skin moist and hydrated .

Get a Good product without risking any damage to the skin at all!

우리 비누는 자연의 pH를 유지하고 산성 피부분비물을 중화해요.

그리고 피부를 촉촉하게 하죠.

피부를 위협하지 않는 좋은 제품을 쓰세요!
https://hongs-expedition.com/wp-content/uploads/2020/02/20200203510399.jpg
341
512
Hong's Expedition
https://hongs-expedition.com/wp-content/uploads/2018/10/HONGS-EXPEDITION-홈피-상단-로고-여백-300x169.png
Hong's Expedition
2020-10-23 14:59:45
2020-10-23 15:34:43
TUIGEL the Best Soap- What our founder says